The summer light in Norway is like nothing I've ever seen.
It's different. It's a half awake, dreamy kind of light — soft, with a lazy hue. Blue at midnight, yellow at midday, but always fuzzy and indecisive.
It possesses all the magic you'd hope for from a midnight sun and all the liberation you'd expect from having more hours in a day.
In case some of you aren't ready to buy your plane ticket based on that argument alone, then I'll elaborate.
Reasons to Visit Norway
1) To Feel Small
There's nothing subtle about landscapes that have been sliced wide open by glaciers.
Fjords in Norway are like yoga studios in California, there are too many to count.
Each time we stumbled across one, we knew not to expect gradual banks sloping down to shallow seabeds. Glaciers had been here, which meant that the stone cliffs probably descended downwards beneath the glassy surface for eternity.
Sure, mountains can make you feel small too but, as opposed to what cartoons have told us, it's tough to stand at the foot of a mountain, look up and say "gee, that's big." It usually takes a couple days to get up into the foothills and by then you're a part of the mountainside.
Fjords are different. You can stand next to one, look up, look down, spin around and know, indisputably how small you are.
And that is why nature gave us fjords — not because they can fit multiple cruise ships at once.
2) To Witness a Moment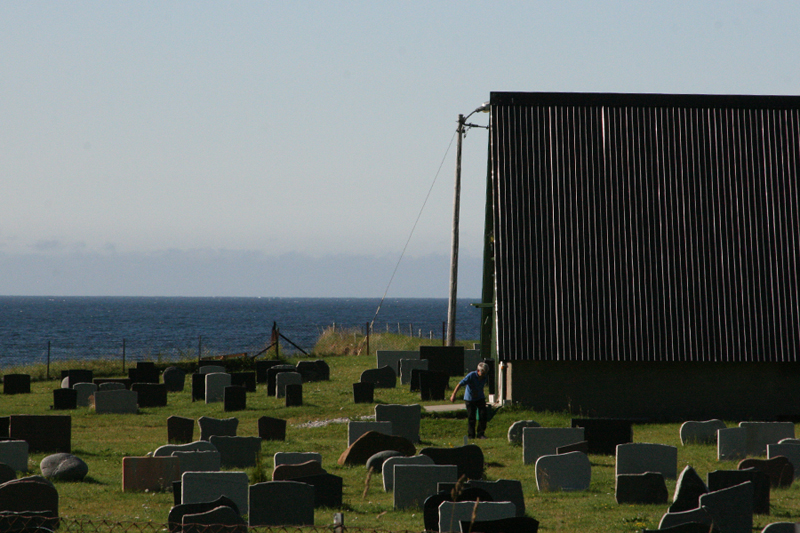 With tons of open space and uncultivated land, solitude is easy to find. What's even more profound than finding your own moment of solitude, is witnessing someone else's.
Norway was somehow made for this.
I remember that fisherman standing in the middle of the lake, thigh-deep in water, waiting. I watched from the shore wondering: What's he thinking about? Is he happy? Is that moment as perfect as it looks? Am I a part of it? The lake reflected him and his surroundings so crisply that if I had stood on my head I could have convinced myself that I was right-side up.
Then there was the old cemetery groundskeeper who wandered slowly back and forth among the headstones all morning with the ocean as his backyard. How long had he worked there? Did he live alone? How many engraved names belonged to people he'd known?
On the edge of Langøya island a weathered man motored in on his small boat from a morning at sea, his buckets trembling with angry fish. He hopped out, expertly gutted them, then sat on a bench alone with his coffee for hours, still in his rubber suit, laughing occasionally at something said by a passing neighbor. In a town of one block, everyone is your neighbor. Did they tell the same jokes everyday? Did he always laugh? Was he tired?
The coast of northern Norway, particularly the Lofoten Islands felt to me like a land of fishermen, builders and wanderers, all basking in their own special solitude. What they didn't know was that I was basking in it with them.
3) To Rattle Your Biorhythm
The cover of darkness is something we southerners have come to take for granted.
For starters it can come in handy when you're camping. It's strange unzipping your tent only to realize that that cover is something you'll have to do without as you sneak out and ponder the necessity of uncomfortably peeing behind a bush in broad daylight.
The next morning you'll probably rise and shine with the sun and grab your toothbrush only to look at your phone and realize it's 3am.
In the Arctic Circle our biorhythm adapts to nature's, the sun doesn't neatly bookend our 9 to 5s. It's a humbling, and occasionally inconvenient reminder that we are just one of many parts that make up this world.
What comes with it though is comfort in knowing that you will always find your next campsite before nightfall and will always have enough time to make dinner before daylight fails, because it never will.
The endless darkness of winter is a phenomenon I have yet to experience and one that I imagine is equally disorienting, though far less liberating.
4) To Go Nowhere Fast
We chose to take a small road on the map and finally found it, turning left into what looked like a private, dirt driveway in the middle of nowhere. A flimsy wooden stick attached to a string and a lever (an equally flimsy stick) blocked our path.
A wooden shack to the left was manned by a couple of freckled, skinny-legged children, grinning and eager to do their job well, but more eager to practice their English.
The shack seemed so random and remote that we suspected our visit was their highlight. They collected our money, tried to sell us a soda and then waved us off.
Norway's countryside is littered with hidden, sheep-ridden, winding tollroads to help you get from one major thruway to another in half the time. The irony is that with their misty, mossy beauty you're bound to get sidetracked and take twice as long.
5) To Marvel at the Infrastructure
This is one of the few countries I've been where I paused to photograph roads, bridges and tunnels almost as often as I stopped to photograph nature.
Norway's infrastructure is worthy of its landscapes — architectural treasures that deserve a pitstop. The roads don't command the scenery but instead roll with it, a part of its beauty.
The Atlantic Highway, for example rises and curves along the coast from one point to another as if mimicking ocean spray.
Single-lane roads wind endlessly down mountains then end abruptly at the waterline, where a ferry loyally waits, transporting cars smoothly and efficiently from one side of the fjord to the other all day long.
Endless tunnels, most definitely built by dwarves, take you seamlessly across normally unattainable regions, many with their own transmitters to keep you entertained during your claustrophobic 30-minute decent to the center of the earth.
6) To Ramble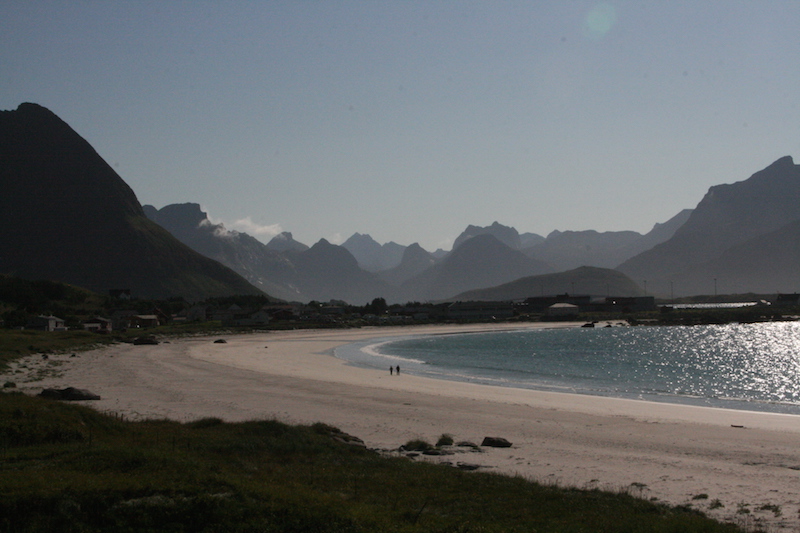 Whatever you do, hike, hike, hike.
Don a windbreaker (or a raincoat) and pursue your own moment of solitude. Whether on a random roadside walk or a day on the grander, well known hikes, go for a ramble. See the fjords from a new angle, chat with locals or nod at passerby in sweaty solidarity.
On the coastal hikes, like the Queen's Route, enjoy the dried salt on your nose, the seagulls flying below, the soundless woosh as nature hushes to greet you.
Take on the razor-sharp Bessegen Ridge and laugh about the complete absence of safety equipment.
Feed your inner explorer, stop in every fishing village, be outside, drink €10 IPAs, and most importantly, relish in the quality of the light.
For our exact itinerary, click here.