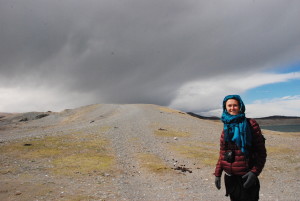 I'll start with the facts, which are arguably frivolous. I was born in northern California – in a town I still call "small" because it used to be. It is beautiful and quaint, even if a bit bloated.
I played basketball and studied hard, but the meat of my childhood was spent running around the block with the neighborhood kids: making fairy houses out of twigs, getting lost in the field, climbing trees, tying knots, stopping for a snack and then doing it all again.
Our backyards and the hill nearby constituted a universe that, by nature, we had to explore daily.
Then, one day I was suddenly a grownup and left for UCLA to earn an English degree. Every time I came home the field seemed smaller than I remembered it (and it was, thanks to new housing developments).
If I could bottle up that endless excitement at the smallest catalyst, I would and I'd binge drink from it daily, or sell it and become a millionaire. The last few years have taught me how golden that childlike curiosity is and that I'm happiest when I follow it. There are many ways to do so, but for me travelling has been the best fix.
I travelled often as a kid and then on my own during college. After graduation I moved to Cologne, Germany to once and for all learn my mother's tongue. I found four roommates online and lived in a Harry Potter cupboard for almost a year, taking full-time language courses and working at a cafe.
Then, one evening, after a year of googling and daydreaming, I drank a half a bottle of wine and bought a one-way ticket to Nepal. I boarded the plane a month later, set on trekking and meditating, not knowing how long the trip would last but planning to meet up with some friends in South America.
Instead, I stayed in Nepal for three months – one of which was spent in a monastery – then continued on through southeast Asia and Myanmar, up through China to Mongolia, back down through China to Kyrgyzstan and down to India, where I spent almost four months. Sometimes I travelled alone and sometimes with friends I'd met along the way.
Early on, while trekking in Nepal, I asked a small group if I could join them for the remaining week. One of them was a Luxemburger and the reason why, four years on, I live in the Grand Duchy.
Every experience and conversation plants a seed. I guess our curiosity is the water and our life paths are largely determined by which ones we keep alive and which ones we let shrivel up.
I hope to always live a curiosity-driven life, though eventually a less nomadic one. For now, I'm exploring near and far, relishing in places, people and lifestyles from all corners of the earth.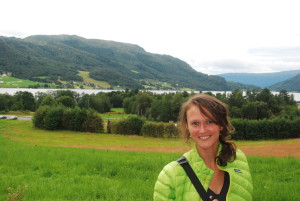 I've alway written along the way but recently decided to go digital (I know, I'm a bit behind the trend). You're welcome to contact me with any questions or thoughts. I'd love to connect and hear about your own adventures.
I hope this far corner of the web tickles your curiosity and gets you excited about all there is to see.
Natalia