I have never laid eyes on the Mona Lisa, despite having visited Paris numerous times. My childhood home is 40 minutes from San Francisco, yet I have never stepped foot on the Golden Gate. In New York City, "Top of the Rock," didn't make the itinerary.
My already weak draw to the "must-sees" of the world is quickly squashed by the prospect of long lines, expensive entry fees and bloodthirsty crowds.
On occasion, however, I suck it up and make the effort to see a so-called "top site." It's often forgettable, but sometimes, the opposite: a moment enveloped by the inner stillness that comes when you lay your eyes on something that can't possibly exist.
These places seem to have fallen from the heavens, like a pearl in the mud, left here to collect dust and be gawked at by us undeserving earthlings. It's hard to visit them without feeling grateful and awed by humanity's unquenchable desire to create.
Here are a few such places.
1) Angkor Wat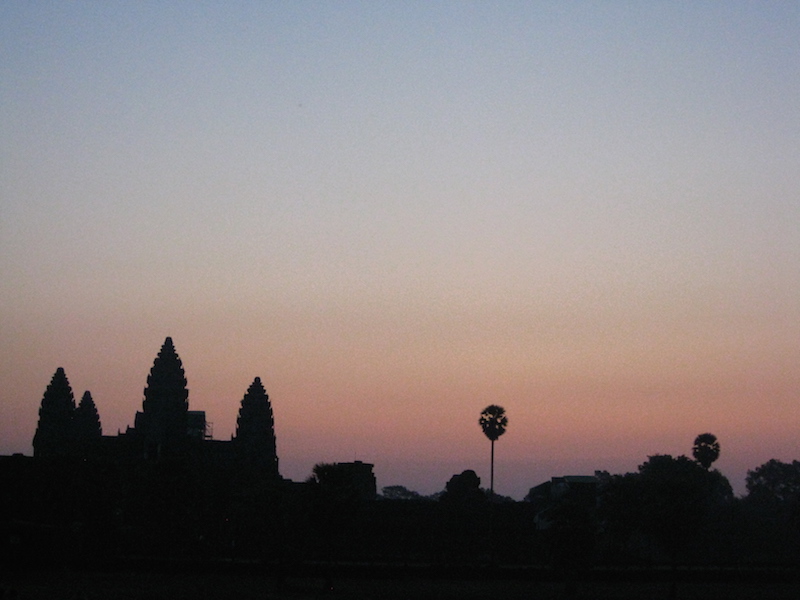 It was dark, cold and damp. My brain was still in a 4am haze even after the 30-minute bike ride. Tourists resting against the ruins of a 12th-century Khmer temple whispered to each other and waited, fidgeting to keep warm.
The whispers grew more frenzied as the dark blue of the horizon began lightening. A pink hue appeared. Now we were alert and wide-eyed, no longer leaning against the stones. Photographers stood behind their tripods at the ready, snapping occasionally in anticipation.
A blink later and the sky lit up, Angkor Wat's imposing form silhouetted against a deep-orange sky and reflected in the nearby lake. Together, we took in the scene, one appreciated by nine-centuries of onlookers. While today's world would be unrecognizable to that first audience, the temple and the sun would appear unchanged — a timeless view.
Three days in Angkor are easy to fill: exploring the surrounding ruins by bike, climbing through overgrown stone tunnels, marveling at gigantic trees and pretending you're in a scene from Tomb Raider.
When I comb through my memories, however, the most vivid image is of an angry orange sky, Angkor Wat's black outline and the palpable excitement of weary onlookers, thankful they dragged themselves out of bed at 4am for the ultimate sunrise.
2) The Taj Mahal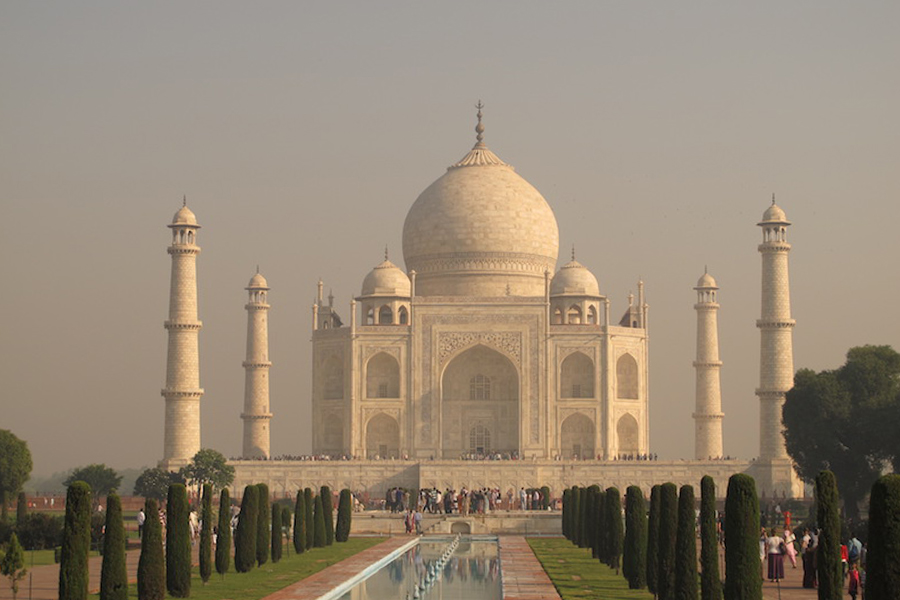 At first glance Indian cities can be sprawling, claustrophobic and dirty, but a redeeming quality is always close at hand, like New Delhi's modern comforts, Varanasi's winding side streets, Chandigarh's architecture and Agra's…That's a tough one.
A low, nondescript city verging on unpleasant, it's hard to imagine what could bring millions of tourists there every year. You already know the answer: The Taj Mahal.
I arrived at the Taj Mahal's dusty doorstop with a suspicion that its reputation had outgrown its beauty long ago. However, when I first caught a glimpse of it from the rooftop restaurant of my flimsy guesthouse, I was ashamed of my doubts, its beauty so absolute that even the most eloquent exaggeration wouldn't do it justice.
To think, I'd almost passed by on my way east simply because the Taj's originality had made it legend and consequently, a highly unoriginal destination.
Its shape is magnetic, as if every moment in its presence spent looking at the food on your plate or the person next to you is a moment wasted. A white marble mausoleum built for Emperor Shah Jahan's favorite wife, it's hard to imagine that there was ever a human so deserving.
Being up close is no less jaw dropping, the Taj's exquisite form creating the illusion of fluidity. We spent hours circling the structure barefoot, as is the custom, then couldn't bring ourselves to leave — jumping out of the exit line and orbiting it once more, pulled by the gravity of its perfection. I've never seen a more beautiful product of human creativity.
3) The Great Wall of China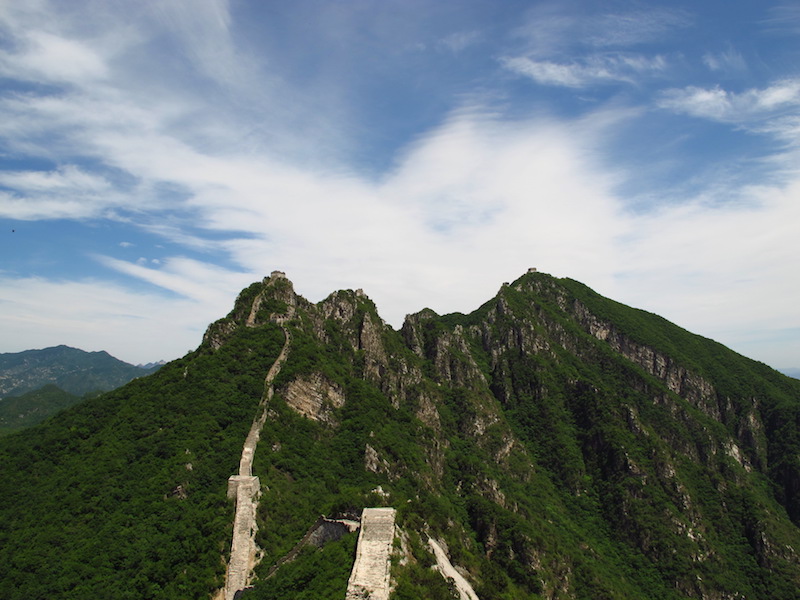 An afternoon in the Forbidden City and one visiting the Terracotta Army: two days well spent, but quickly forgotten. As with most worthwhile sites, age and scale came together to produce an understandable attraction for tourists.
Not all excursions leave a life-long impact, but some do.
The Great Wall is one of them, although I recognize that it's an experience easy to botch if insight or, in our case, luck are not with you. We'd heard of sections of the wall overrun with vendors and clogged by slow-moving masses.
Luckily, when you have 13,170 miles to work with, finding a quiet nook to explore is hardly impossible. A resident Luxembourger recommended Jiankou for a particularly unspoiled section. Public transportation got us most of the way, then we teamed up with three Chinese students en route to the same destination. Aside from an alcoholic living in the shrubs near the Wall, these would be the only other visitors we'd encounter all day.
Although less accessible — unmarked, crumbling and often steep — the four-hour hike along this rugged portion of a truly great wall is still a vivid memory that I regularly revisit. The natural surroundings seemed unbothered by the unending stone snake slithering through the hills.
A project that was born in 221 B.C. and brought to fruition during the Ming Dynasty (1368-1644), it has long been a part of the landscape, unobtrusive and peaceful, excluding its hoards of admiring fans.
I stared at this oddly placed wall, wrapping around and over hill after distant hill, simultaneously wrapping my mind around how it came to be — soldiers, peasants and prisoners toiling for thousands of years to protect an empire for eternity.
What resulted was a weak defensive mechanism but a moving sight, striking in its symbolism of human endurance and stubbornness.